Dan Hicks' 60th Birthday Bash and Hot Licks Reunion
Warfield Theater, San Francisco, California
Decmeber 9, 2001
Photos by Roland Garshol

Mitch Woods tickled the ivories before Dan & Co. took the stage.
He also played through the intermission, and as we left the theatre.
He and his band, the Rocket 88s, perform awesome blues and
boogie-woogie in the Bay Area.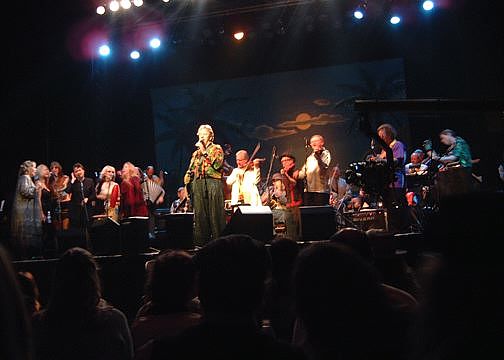 Backing The Man as he croons : Lickettes past and present; Sid,
Brian and David on violins; Dave Bell on guitar; and Paul Robinson
(who did an outstanding job as the evening's Musical Director),
among others.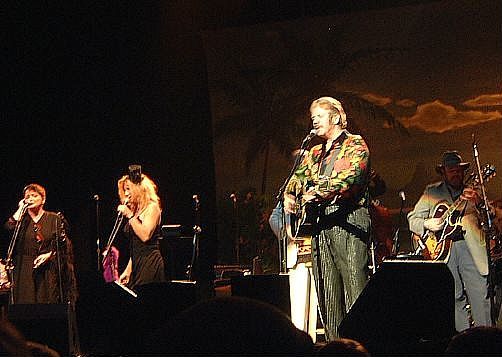 Flashback! Maryann Price, Naomi Ruth Eisenberg, Dan, and John Girton.
Sid seems to be enjoying Dan's harmonica accompaniment to Maryann's
wonderful rendition of "I'm An Old Cowhand".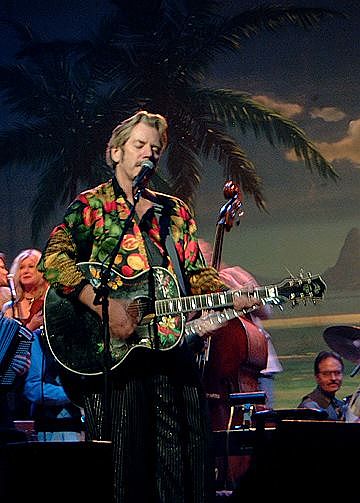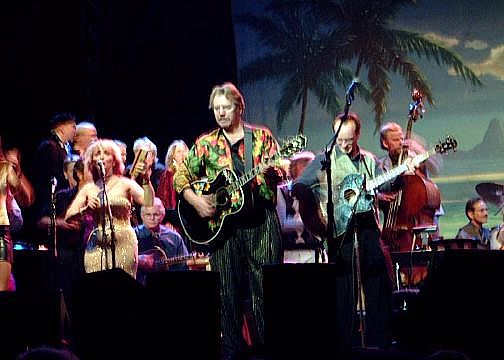 Note Susan Rabin's "Happy Birthday, Mr. President" sequined gown.